Posts Tagged 'Storm Logan'
If you: repeatedly work to end a woman's marriage, facilitate her rape after calling her a whore, leave her fragile Alzheimer's afflicted mother alone to drown, facilitate having her children  to grow up without a stable family, behave in such a heinous way that her brother flips out trying to stop you and ends up eventually taking his life once his switch has been flipped, repeatedly try to take custody of her children for your own personal gain, and attempt to murder her on more than one occasion – alternating murder attempts with bouts of public humiliation… well!  Don't lose hope!  There IS a way to make it up to her in one magical truly painless (for you, that is)  moment:
Even for daytime, this was one weak response to Brooke finding out that the woman she believed had finally come to love and respect her had instead intentionally inflicted harm yet again.  If I had a nickel for every time the writers have had Brooke fall for that lie, I'd own controlling interest in Microsoft!  Granny Stephanie talked idiotic  Thomas into lying and allowing his father to believe that he slept with his stepmother and that she was covering up the 'dirty deed'.  Brooke raised Thomas for part of his young life – when he was still a decent and loving human being.  She supported him when he  had no support from the rest of his family.  In the end, Stephanie was able to convince him to turn on his stepmother with very  little persuasion needed.
Given the level of betrayal and inflicted damage, it's disturbing that the writers have chosen to resolve the storyline this way. It feeds the stereotype about the lack of seriousness in daytime writing and production and helps any newbie who attempts to watch the genre understand why so many actors divorce themselves from their daytime past once they make it beyond the fuzzy daytime curtain.  The title of the song could have just an easily applied to the impact of the writing on daytime fans, or would if anyone actually believed that daytime writers even LIKED, much less loved or respected their fans.   On one hand, I'm sympathetic to the need to end a stinker of a storyline (like the trudge reunion) as quickly as possible.  I have to wonder if BnB writers needed to hurriedly wrap the non-reunion storyline to make Steph and Brooke allies in the fight against Taylor, Bill, and Steffy.  The problem is that I (and I'm betting most soap fans) don't need Stephanie to be Brooke's ally. I would have loved for the writers to have cast Elizabeth Hubbard (ATWT's Lucinda Walsh) or Melody Thomas Scott (Ex-/Maybe Current Nikki, YnR) as Beth's wealthy sister who has been estranged from the family since Beth married Stephen Logan — the man she loved first.  Aunt Patience Logan could have suffered a recent loss — her own husband dying tragically.   With her adult children living their own lives, the loss leads her to realize how alone she is, and how ashamed she feels that she never made peace with her sister, Beth, before she died. It would motivate her make peace with her newfound family, learn the lay of the land, and then go all kick ass on Steph and her trashy crew, knocking them all on their butts.  Aunt Patience would help empower her nieces as they've never been empowered before. I'd love her to have a vast fortune, big enough to make the Spencer fortune look like spending change and to use it to bring the pain!  The BnB doesn't often promote strong female leads and when it does, they often become psychotic, whether they're recognized as such (Sheila Carter) or not (Stephanie Douglas Forrester).  Aunt Patience would hopefully avoid becoming such a caricature.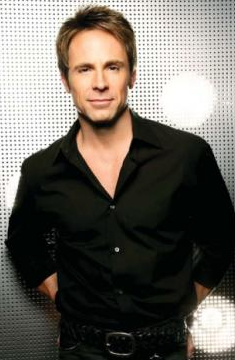 Double my pleasure!  Make Aunt Patience's first-born son, a cousin the Logans have never met,  a dead ringer for Stormy Logan, assuming it's even possible for  DeVry to return given his busy filming and taping schedule … Is he Stephen's son or is the resemblance due to their shared maternal lineage?    New Storm (Thunder/Rain Cloud/Lightening) could end up falling for Felicia, complicating his mother's plans to ruin the Forresters once and for all – but  make that complicate, not end or deter.  I would DELIGHT in watching Aunt Patience, sitting back in the FC CEO's chair, forcing Stephanie to drop to her knees and beg for the life of her family's company.  I would REVEL in watching Aunt Patience turn over half of FC stock (maybe 60%)  to Hope because she has never been involved with a Forrester and would be less least likely to sign over the shares at some point.  She could then allow the Forrester family split the remaining stock.  Brooke would, of course, manage her daughter's interests.
If the writers aren't invested in bringing in new characters, how about forcing Stephanie to sign her 25 percent over to Brooke?  Brooke and Ridge would then, as a couple, effectively run FC again. 
How about having Brooke and Steph rehash the forgotten forged letter that ended Brooke's marriage to Eric, only to have Eric overhear it and dump Steph once and for all?  (No, REALLY, no going back!)   It's time to bring a woman into Eric's life that makes him a romantic lead again, instead of having him live out his days as Stephanie's sock puppet.  As a parting shot, Eric could inform Stephanie that she's been blinded all these years about who the viper in her bosom actually is and then tell her about Taylor sending him to end things with her  for good  to prove that he wanted to be with her and only her.  Stephanie would wake up too late to the realization that Brooke has never been out to destroy her and in trying to destroy Brooke (Hope, and RJ – Bridget and Rick before them) she's lost the family she claimed to love.   Jackie and Eric, Part 2?   Wouldn't that leave Owen free to go back to Bridget and his son?  I could stomach that at this point — especially if Bridget and Owen then found out that Nick was the child's father and had to figure out how to make their relationship work in light of the news.
What if Stephanie really WAS ostracized this time?  Why not begin to build a brand new storyline around her?  Get Stephanie out of the fashion industry and doing something with her life that benefits others.  The current storyline has trivialized her work with the homeless, which was apparently a hobby in between her moments of obsession with Brooke and Brooke's marriage to Ridge.  Rather than another physical illness, which leaves most fans with little sympathy for her) why not have Stephanie go back to her abuse storyline and have her work with a competent psychiatrist to break her bad habits to manipulating, betraying, and controlling?  Maybe Dayzee has an abusive ex-boyfriend  who shows up and jump starts the storyline.  What if Stephanie accidentally kills him during an altercation and tries to hide the evidence of her crime in a real 'whodunit?'.  What if the writers have his father/brother/sister come looking for him, slowly putting the pieces together, and who begins tormenting Stephanie until the truth is revealed.   Anything that keeps her from meddling in her adult children's lives works for me.
Brooke forgave the rape Stephanie facilitated.  She forgave Steph for the fake heart attack she used to break up her family.  She forgave Stephanie leaving her agitated mother to drown.  She forgave Stephanie's torment of her brother and her siblings. She forgave Stephanie's various attempts to destroy her children's happiness.  All the while she was maltreated by Stephanie, she's has repeatedly fought for Steph's health, her life, and has done everything she could to become 'true family' with  her.   After more than 20 years of torment, closer to 30 years onscreen, at what point does Brooke get to kick Stephanie's butt, figuratively or literally?
The above  "forgiveness scene"  was the equivalent of ordering a cup of tea, savoring every bit until the end, where the last taste is bitter.  What a pity. I don't want Brooke to become the vicious and angry pantload Stephanie has always been.  I just want a feeling of 'satisfaction' when one of the BnB's "big" storylines is resolved.  The level of betrayal Brooke experiences at Stephanie's hands, the sheer number of TEARS that woman cries, suggests that a much stronger response is needed.  Double dating with the man who left you last week, and his parents, on the eve of his would- be wedding, while his psychotic mother warbles out a classic just doesn't do it for me.
It's unfortunate that a phenomenal actor like William DeVry, who was a significant part of the BnB's success winning it's first and only 'Best Drama'  Emmy,  will no longer  be a part of the show!  There are so many unexplored storylines involving Storm – including finding out where he's been all this time and what he's been doing.  We know that he saved Donna, once, when she was sexually harassed while working in San Francisco.  We knew virtually nothing else about a character who was such an integral part of the Logan family's life during the early days of this soap.  I've thought about how the writers COULD bring William DeVry back… as Storm's twin!
(I KNOW, I KNOW, the writers just offered the Owen's twin storyline.  It, however, was weak and I'm willing to pretend it NEVER happened.  Heck, I didn't even see 'Casper' and I yawned about the character showing up when I read about him).
What if, during a family vacation in Paris, Beth Logan keeps mentioning how both babies were crying the day that Storm was born. Everyone would think it's just Beth's AD causing her to remember things that didn't happen, or that she's just confused about the babies in the nursery.  She's insistent that she heard two babies cry when Storm was born.  All would think that she was slipping, especially since she doesn't mention hearing two babies cry when she's lucid.

As a former physician, Bridget starts to realize that these memories appear to be real.   Beth was never told she was carrying twins,  and was given only one baby when she woke up.  Because fathers weren't usually in the delivery room at the time, Stephen never knew there was another child, either.   Shortly after they realize Beth's memories are real, they all find out that the OB/GYN who delivered Storm is arrested for selling infants on the black market, something he's been doing for over 40 years.
Let's make this a HUGE storyline.  We can use it as a crossover!
Soaps are known for indulging impossible odds, so what if this storyline becomes a YnR/BB crossover that solves TWO mysteries?  Veteran YnR viewers will remember the BnB's  Darlene Conley's role as Rose DeVille many years ago.  She was the baby broker who stole Nina Chancellor's child after she changed her mind about giving her baby up for adoption.  Phillip has a slightly older sister out there somewhere.  It's time for him to meet her.
Why not tie the two shows together when we find out that the doctor who delivered Nina's child is the same who delivered the Logan boys ?  In fact, it's because Nina's daughter traced her family history that she found out she was a stolen child.  Her parents knew they paid for her, they just  never knew she was stolen.  They thought it was a privately arranged adoption.  This storyline brings new complexities to relationships on the YnR AND the BnB.
Regarding the BnB: The Logans would have to adjust to a brother they never knew, one who has the face of the brother who's tragically taken his own life.
Katie's trauma over having Storm's heart starts up again – the guilt.  He took his life to save hers.  Bill is there to help her through it.  She won't get too involved with her new 'big brother' because it's too painful. She remains focused on her relationship with Dollar Bill.
Beth gets to be reunited with the son she never knew she had before the AD progresses.
Stephen swears to be a better father to (NuNotStorm) than he was to Storm.
Bridget, Brooke, and Donna have a hard time connecting to the new family member… they don't believe it's possible that he's really Storm's twin and decide to investigate him. They find out that he is a Logan, but they also find out a number of other things about him that put everyone at risk… but what ARE his secrets? (Let's leave that one for the writers)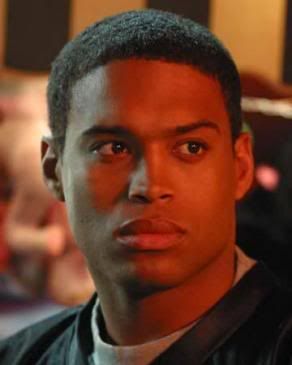 As for Donna, what happens if she ends up connecting with Marcus' father because he knew Storm as a friend,  and understands even better than Eric why this is all so hard for her.  What if the doctor who delivered Storm delivered all of Beth's children, and even Donna's son Marcus?  Could NuNotStorm be connected to the Logan family in a way that even HE didn't know about?… I think you see where I'm going!
C'mon BnB writers, go for broke!  You wouldn't need to do another (critically panned) back-from-the-dead storyline that damages the integrity and reputation of your show.  Give us a little intrigue, a crossover with the YnR , and bring back one of the best things to happen to the BnB in quite a while.  As an aside, once LK's stint at ATWT is over,   Felicia Forrester will need something to do… and getting to know the show's new bad boy wouldn't hurt!