Posts Tagged 'james reynolds'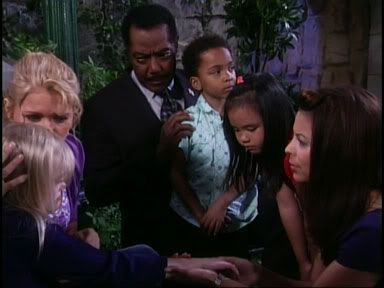 First the good stuff. I don't know why it's never dawned on me before, but why or WHY hasn't DAYS – which  happens to be in striking distance of the BnB in the ratings, taken advantage of the colossal blunder  made by the BnB's sister soap, the YnR?  Why hasn't DAYS hired Victoria Rowell as a new character?  YnR's  PLTB (Powerless That Be) are  determined to not bring Rowell back to daytime in a role she made iconic.  Why not hire Ms. Rowell for DAYS and tie her to honest Abe Carver.  His image has been a little 'too clean' for a soap character.  I don't want him to become a bad guy, or learn that he was ever a 'bad' man.  It might be worthwhile to find out that Abe was once a conflicted man. He was in love with a woman with a shady past and did things he'd never expected to do.   Maybe Abe demands perfection in Lexie because he's loved a woman who's driven him down the wrong path before and is afraid to go there again.
TPTB won't hire her because of money?  I know, I know… but I could name a number of characters – starting with the teens, the show could "clear house"  with in order to afford bringing Rowell on board.  It just  might surprise you to know that James Scott's Ej Dimera is not on the list!  We'll need him around for at least a while longer.
Imagine that Brandon returns and wants his father to meet a woman he's fallen in love with – a woman he wants to marry.  It turns out that she's
1.  a cougar and
2 – a woman from Abe's past.
She knew Abe when he wasn't so sainted- chasing down crooked cops and busting drug rings!  She's someone who knows where Abe buried the bodies  (so to speak)  and is someone against whom Abe's defenses are weak.  His attraction to her is chemical, undeniable, and a threat to his marriage and to his standing in the community.  Let's not mention the fact that a relationship with this woman would be toxic to the relationship Abe shares with his son, Brandon.  It took a lot for Abe to get beyond Lexie's affair with Brandon, could Abe make the mistake of falling into bed, again, with this woman?  The woman his son loves?  Lexie has spent most of their marriage cheating on Abe and awaiting his forgiveness – now she'll have to worry about whether Abe will be the one to next break their marriage vows and if she would be able to forgive him.  Ultimately he would remain faithful, though we would find out that he has a lot more to  lose than his marriage by having this woman present.
Not being able to destroy the Carver marriage, being dumped by Brandon – who moves on with Arianna Hernandez, VR's character would of course form an alliance with DAYS other uber-evil villain, EJ Dimera.  Both characters are matched as  equally deadly manipulators.  EJ relies on her expertise but always makes sure she knows that their partnership is predicated on her commitment to stay away from Abe, Lexie, and Theo… but can she do it?  EJ, torn between his friendship with, love for, and growing reliance on this woman and his love for his  family.  The town of Salem would never be the same again!
Speaking of  Soap Families
Parasites come in all shapes, sizes, and genders.   The three major categories of dysfunctional soap family members  include the non-criminal philanderer, the non criminal self-pitying liar, and the criminal take-by-force loser.
The Philanderer
Every (soap) family has that one philandering dolt who makes you feel dirty just by shaking his hand – which is a bad move since you never know where that hand has been.  You just know that it's been a lot of places you'd never go.  On the BnB?  That would be Eric "naked on the ledge" Forrester.  Eric's treatment of women is, and always has been, rather shabby.  He's been cheered on as a romantic hero, but he's neither romantic, nor a hero as far as I'm concerned.  I think fans are finally beginning to see Eric as the lowly worm he truly is.  Is he only more clearly viewed as  a Lothario because he has yet to change his behaviors?  A man his age, who still can't be faithful to a faithful wife is far from appealing.   His actions include:
1.  Declaring his love for his son's former fiancee moments after leaving his wife of decades.  Let's face facts, lesser men would have left Stephanie about an hour after she gave birth – after finding out that the kid she gave birth to was healthy.  It would have been hard to blame him for wanting to be a single dad rather than chain himself to a hate-filled harpy like Stephanie.   She's not exactly 'lovable', except in rare occasions and for Eric that has typically meant whenever someone younger and warmer was available.  The problem is that he DID chain himself to her.  So his inability to live  up to his commitment leaves you weary.  The man comes and goes like a rock star on tour – and Stephanie Douglas is his most fervent groupie.
2.  When Brooke dumped him for Ridge, Eric moved on to psychotic Sheila Carter, and after a while on to taylor – who was dumped by the same son who left Brooke earlier, and any other half-wit who would have him.  Each time Stephanie grabbed on to his coattails and begged for crumbs… and he gave them to her.
3.  He returned to Stephanie only to end up cheating on her just before their wedding. He cheated with a woman who was like a daughter to her, Lauren Fenmore.
4.  He tried returning to Brooke.  Later returning to Stephanie when that fell through.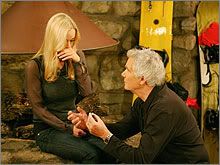 5.   He later married Brooke's sister, Donna Logan, but only after cheating on Stephanie (who was in hiding after facilitating Brooke's sexual assault).  What lousy circumstances under which Eric took Donna Logan to bed.  It was mere weeks after finding that that Donna was sleeping with his youngest son in order to use him to tear the Forrester family apart.  A heart-broken Thorne dumped Donna at the altar – Eric slept with her.
6.  After all of the above, I never grew to like Donna and Eric, but it was clear that she really did love the artful dodger.  It was Donna who fought the Forresters to keep Eric on life support when they were ready to pull the plug.  It was  Stephanie who gave Eric a knee to the groin in front of their adult children.  It was  Donna who went along with a plan to regain the company for Eric even if it meant betraying the trust of baby sister Katie… It was Stephanie who was at fault for helping the Forresters lose the company in the first place.  Eric is returning to Stephanie… a woman who tried to destroy his life's work and tried to turn his children against him.
Whatever unfortunate thing happens to him is all he deserves and more.  By the way, it's pretty awful when clips for your show fits the theme song to a slapstick comedy.  BRAVO to the genius backstage who put this together!  (At least you have a sense of humor about the show you're producing):
OLTL writers must look at the BnB's Eric with a sense of awe.  The Power(less) That Be  must love the guy, because it's the road I see John McBain taking for as long as the show is on the air.  Loving that man is a no-win proposition for any OLTL woman.  Johnny McBain loves no woman as much as he loves the idea of living in misery… the women he 'loves' just end up along for the ride.
Both men should make room for the YnR's Victor, who treats women as useless if they're not grabbing pom poms and cheering on his self-indulgent tendencies.  They may as well be packaged in tissues boxes.  Victor uses one, and tosses her aside as he grabs the next.
All three aregoing to find themselves  riding in a crowded car if they have to make room for GH's loathsome Sonny Corinthos and Sonny's enormous ego.  I hope that car has a big trunk!  It will have to carry the emotionally and spiritual dead bodies of the women Sonny has loved, maltreated, discarded, disrupted, and left as empty hollow shells.
The Self-Pitying Liar
The BnB leads the way again.  Two words: taylor hayes… ok, two more: Stephanie Forrester… WAIT, two more:  Steffy Forrester (Marone) – That's three, right?  Steffy has proven herself as taylor's daughter, Stephanie's granddaughter.  I've never seen writers utterly destroy three female characters by writing them as utterly obsessed with another character – one Brooke Logan.  I could show you a million clips of these women plotting (taylor and stephanie before steffy came along) and if you watched the show's factual history, you would be shocked to hear them constantly whining about the 'pain' Brooke has cost them.  Before Stephanie facilitated the rape of Brooke Logan, she tried to convince Brooke to take her life, and even gave her the gun to do it with… oh yes, that's right… Brooke is the threat to the Forresters.  Does Steffy has any idea how awful her mother and grandmother are?  Does she care?  She's lied more since she became daytime's lead self-pitying liar than any other character has in a decade!
The Take-by-Force loser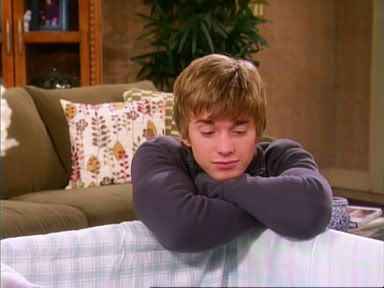 Oh come on, DAYS FANS, you knew it was coming!  The scurge that is EJ so perfectly fits this category.  I love that Will has no use for the man who violated his mother.  Sami's oldest child so clearly understands what kind of man EJ is and wants him GONE. Good boy, Will.  It would be a HUGE mistake, for a show that's doing so well, to try to sell the audience on the notion that Will wants to eventually become buds with the man who raped his mother and produced one child – and manipulated and violated his mother to produce another.  I know that Sami feels 'trapped' in some way because she's had two children with EJ , but she really needs to let them visit with him at his place.  EJ's presence is a constant reminder of what he's done to young Will's mother and I can't believe any caring parent would let that happen.
Sorry PLTB, YOU wrote the story.  YOU have to live with it.
Given Will's obvious (and rightful) dislike of EJ, I wonder what role he will play in this storyline. If the man who raped your mother keeps trying to insinuate himself into her life and won't stay away… what would you do?  Hopefully Will might have some role in exposing EJ's lies. It would give him some feeling of being able to avenge his mother's rape and keeping his siblings safe from their vile father.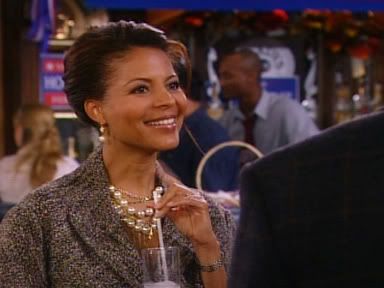 Whoa!  Abe Carver is the new Mayor of Salem?  HELL YEAH!  Let the games begin.  Abe has always maintained his integrity as a police officer, but I have a feeling (no spoiler here) that Abe will find power as seductive, and corrupting, as the next man.  It's time for the writers to open this character up.  Other than occasionally dropping in a briefly appearing family member for his wife to have an affair with, we still don't know as much as we should about the man.  This could be the start of something magnificent for Abe.  A secret from his past comes back to haunt him?  All thanks to his father-in-law?  Seriously, writers, I'd pay you for that storyline.  I would – as long as you're down with monopoly money!
WHOA!  Lexie Carver is the First Lady of Salem?  Hide the children, batten down the hatches, and pray good people of Salem… PRAY!  Any Dimera that gets that close to power also becomes increasingly more psychotic along the way… Gotta' love the DAYS writers for that.  In an earlier blog I theorized that the writers would have Stefano extract his pound of flesh from Lexie once Abe took office.  Stefano is the obvious choice, but I wouldn't mind having the writers surprise us and have EJ flex his DiMera muscle!  Torn between two loves and trying to fight off their father who is always scheming to steal custody of his and Nicole's child could make a man desperate- Good luck, EJ, not that you'll need it (hanky alert and spoiler if you haven't already heard:  this is one baby that won't make it… sad.  I was looking forward to an EJ/Nicole offspring.)
Then again, how likely is it that Abe will be in office long enough for either EJ or Stefano to blackmail Lexie into helping them?  Isn't she overdue for an affair?  How long has she been faithful now, a year?   Lexie and 'scandal' are like twins.  Where one goes, the other follows!
Whoa! No shortage of romantic weddings on AMC?  Who are the wedding participants?
WHOA!  My money is on (and get this!)  Adam and Erica AND Reese and Bianca.  Reese and Bianca are the obvious, I think. They're the only couple not swirling the drain right now.  Erica and Adam?  They're my long shot favorite.  Sooner or later, J.R. WILL turn on Adam – it's his history, it's what he does.  J.R. turns on Adam as often as DAYS' Lexie has an affair!  Given what Erica knows (and her fondness for Adam despite herself and despite his often loathsome behavior) Adam may need to marry to keep himself out of prison.
Whoa!  Fans have complained repeatedly about the ill treatment they've received at the hands of TPTB of daytime.
WHOA!  RogerD posting about Tom Casiello's blog on "The Loss Soap Fans Don't Know They're Experiencing"  You've gotta read it, but first a warning:  If you're already peeved about the fact that the more fans tell TPTB what they want,  the more they get the opposite in return, "The Loss" won't make you feel any better.   You're not crazy, it IS daytime, and seemingly only day time, that blows off its fans and seems to believe that fans are mindless drones, property of daytime, too busy drooling and dragging knuckles to figure out how to change the channel… how wrong they are.
WHOA!  The BnB writers know how to do 'subtle'? Well geez, why not do subtle MORE OFTEN!?!?!?
Rick admits what we already knew, and what the writers have already admitted about Brooke and Ridge – the show has been centered on this couple from very early on:
Rick: I am, yes. Someone I'm hoping to lure into executive management. Steffy, come on. You gotta eat. (Laughs) besides, your dinner date ditched you.

Steffy: My dad didn't ditch me. He had other plans, a better offer.

Rick: A better offer. And how does that make you feel?

Steffy: It was only dinner.

Rick: And how many is that now? Missed dinner dates and birthdays and graduations unattended. How was it for you growing up when my mother and your father decided that spending time together was more important than spending time with you?

Steffy: It was only dinner. We didn't have any plans. He was already with brooke when I called.

Rick: He was with brooke? You see, steffy, we have more in common than you think.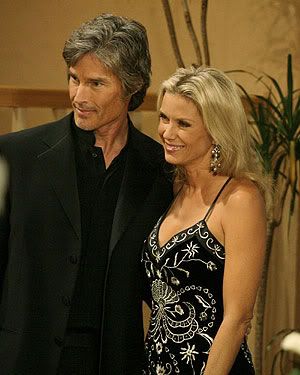 Veteran viewers know that Ridge and Brooke spent MANY days and nights together, during BOTH partners' many marriages/love affairs.  Ridge and Brooke have had the various 'soul mate' talks, have refused to give up 'working' with one another for the people they loved,a nd have fought tooth and nail to remain a part of one anothers's lives, even when they hadn't crossed the line.   Their affair was an emotional affair, instead of a sexual one.  Interesting… very subtle.
Bigger question about the writers, how long will they let Stephanie and Eric stay together this time?  Stephanie is truly the architect of her own misery, plotting with Rick against Ridge and Brooke knowing Eric wants them to be left alone.  Her liasion with Rick will end up costing her family a whole lot more… then again, add Eric to that mix.  Everyone who indulges Rick in his self-righteous behavior is only making things worse.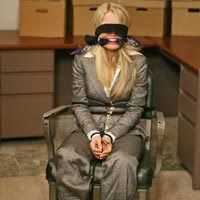 Gross
Goon
Ghastly
This message has been brought to you by… 'Peapack Street'… like Sesame Street, only less entertaining.  W-T-F! I've gotta say, I've held out hope for GL like so many other viewers.  I've waited, and waited, and waited.  'It HAS to get better', I thought, 'it can't get any worse'.  HA!  You can never say those words out loud.  You can't even THINK them!  The gods of daytime will hear your challenge and realize that you have no idea how capable they are of making things gut-wrenchingly worse (OH!  Another 'G' word)!
Grady's attempt at seducing Vanessa made my skin crawl.  The man has already escaped prosecution after killing Tammy.  Now he's kidnapped, bound and gagged Lizzie, and is off trying to seduce Vanessa.  What is it with mature women and GL's writers?  They made fools of that pack of jackals following Alan the Prophet around Springfield – Alan's true believers, who were funding his lifestyle and paying his attorney's fees.  Now Grady is making a practice of following women around town offering his services <GROAN! <- Yes, another 'G' word.
The one decent moment in the past two weeks, in my perspective, was the Cooper family coming together for the 'last time' in Harley's house. The scene was touching, but also sad because Gus AND Harley are gone.
I wish the writers would recast the character and bring her back. I loved BE in the role, but I'd accept a GOOD recast.Nothing feels the same about this show any more. There's one one scene I look at and think, 'AH! Classic GL'. Not one. It's not just because of Gus and Harley (I liked, not loved, them as a couple).
It's everything. The look, the scenes, the characters feel different. Something is missing with this show and I don't know if the current PTB have the ability to help us get it back.
Luckily, I still have Days of Our Lives.  I will ignore the Sami-EJ situation, pretend they're not even on the show, as I continue watching Days make it's way back to the show it use to be.
Abe Carver as Mayor?  LOVE  that.  I hope it really does happen.  This character has been an integral part of the show for years and the writers have had little for the man to do other than fend off Stefano Dimera in order to stop him from reclaiming a perennially psychologically frail and emotionally deceptive Lexie.  I think DAYS is certainly on the right track by having Abe and Lexie work out their relationship. (View the YouTube clip below of Abe catching Lexie in the act with yet ANOTHER man – his adult son with another woman  being the man she most recently cheated with, last.
Daytime writers are so use to splitting couples up and having them move on to new relationships that it's hardly worth becoming emotionally invested in any couple, as a viewer.  With Abe working toward a position of power in Salem, how long will it be before the Dimeras find a way to draw Abe in?  Lexie can only fight off her father for so long, and then Stefano is back to his old tricks, making her a pawn in yet another of his doomed-to-fail plans.